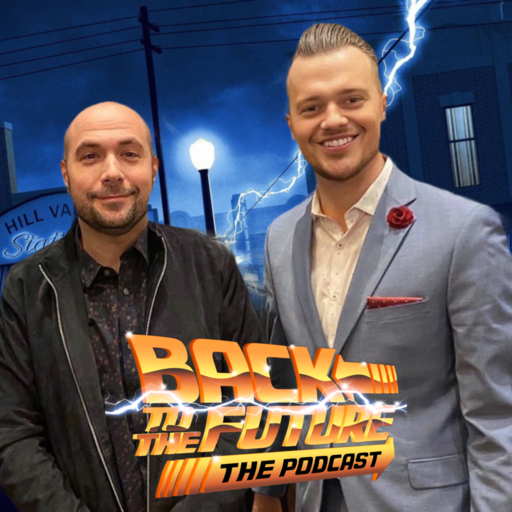 July 3rd, 1985 - a day that a little time travel movie produced by Steven Spielberg and directed by Robert Zemeckis called Back to the Future was released to the public. This podcast will dive into the world of BTTF, and discuss the movies, characters, and behind-the-scenes details on one of the greatest trilogies of all time. So buckle in, make sure your flux capacitor is fluxing, and enjoy the 88 mile per hour adventure of the Back to the Future trilogy.
Peter Rosenberg (born July 23, 1979)[1] is an American radio disc jockey and television show host, who is signed to WWE. He is a co-host of two New York City radio programs: Ebro in the Morning, the weekday morning show at hip hop radio station WQHT ("Hot 97"); and The Michael Kay Show on ESPN Radio affiliate WEPN-FM, which is also simulcast on the YES Network.
BACK FROM THE FUTURE Book: https://www.amazon.com/Back-Future-Celebration-Greatest-Travel/dp/1642502057/ref=sr_1_2?crid=731P2YDJDL8A&dchild=1&keywords=back+from+the+future&qid=1603233394&sprefix=back+from+the+future%2Caps%2C387&sr=8-2
Back to the Future: The Podcast is produced and presented by Brad Gilmore, and is not affiliated with the Back to the Future franchise. This show is meant for entertainment and documentary purposes only, and does not intend to infringe on any copyrights of Universal Pictures, Back to the Future, or any of its characters, clips or music. Brad Gilmore expresses views and statements which represent that of the hosts and the guests of the program alone. The statements made on this program are in no way intended to represent views of any other organization affiliated with the hosts or guests and in no way represent the views of the sponsors.
Play Now